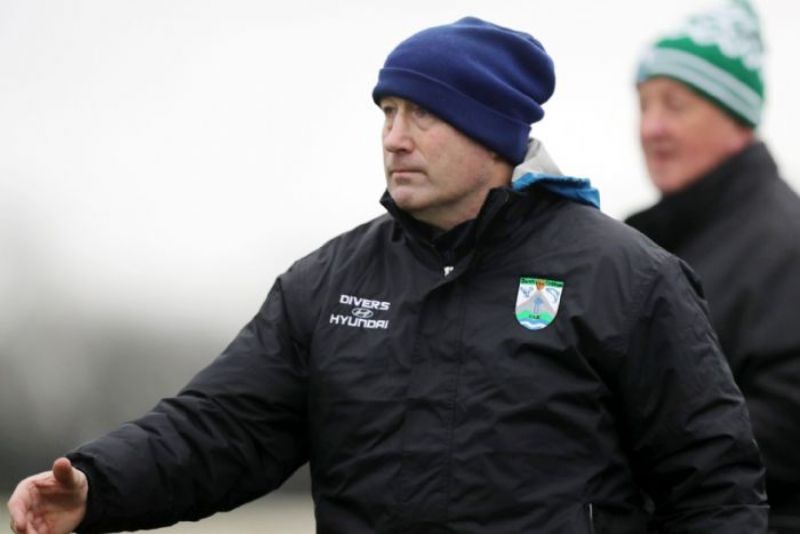 Mac Giolla Easpuig: "we kicked a lot of bad wides and that put serious pressure on us towards the end"
By Brendan McTaggart
Gaoth Dobhair produced a workman like performance against Carryduff to advance to the final of the Paddy McLarnon Cup on Sunday afternoon. Seven points separated the sides but the Donegal men couldn't pull away from the Down champions until an injury time goal from Éamon Ó Colm sealed the victory. The Gaoth Dobhair forward would finish the match with two goals but it was his half forward team mate Naoise Boyle who grabbed the man of the match accolade with a superb performance.
Gaoth Dobhair have now saw off the challenge of Rossa and Donaghmoyne as well as Carryduff and team manager Tom 'Beag' Mac Giolla Éaspuig was happy with his side's performance against a different opposition: "We're happy with the performance. That was a hard fought, physical championship game of football. We dominated for the first ten minutes of the second half, but we kicked a lot of bad wides and that put serious pressure on us towards the end. We pulled away again with the goal from Éamon Ó Colm but we had to fight for every ball and it was a tremendous performance from the team.
"That game out there was a lot more physical than the Donaghmoyne game. The midfield battles and all over the pitch were hugely physical. It was a different game and we're delighted to go into the final."
Gaoth Dobhair proved once again that their defence shows very few weaknesses. They conceded just one point from play on Sunday and two points in the quarter-final. The Gaoth Dobhair manager attributed their defensive capabilities to their defeat in last year's semi-final: "It was a learning curve last year. We lost a six-point half time lead against Glen and you can see from our performances how tight we are at the back. We don't concede too many from play and we're a hard team to break down.
Carryduff made a bright start to the semi-final but Ó Colm's first goal settled the Donegal men into their stride. Mac Giolla Éaspuig felt it was key to settling his side into the semi-final: "We needed that goal. It was a great move and a fantastic finish from Éamon. It settled us down and gave us the belief and platform to reel in another couple of points in and lead by three at half time."
James Guinness scored 1-8 in Carryduff's quarter-final win against Enniskillen Gaels and although he managed 0-7 on Sunday, just one point came from play. Mac Giolla Éaspuig told us that they had to keep tabs on him and paid tribute to the Down star: "That was the plan. He had to be man marked today and Odhrán McFadden I thought did a fantastic job on him. He stayed with him all day and was like his permanent shadow. A tremendous performance and it was a great battle. We kept him as quiet as we could but he's a great player but Odhrán did a great job."
A final showdown with Derry champions Lavey now lays ahead for Mac Giolla Éaspuig and his troops and the Gaoth Dobhair manager refused to accept his side as favourites going into the decider: "I didn't watch any of their match to be honest. We were late in coming and we were keen to get our own stuff sorted but it's an Ulster Final and there's no mugs when you get to this stage of the competition. Any team that gets to an Ulster final are in with a shout and it's going to be a 50-50 game I think."