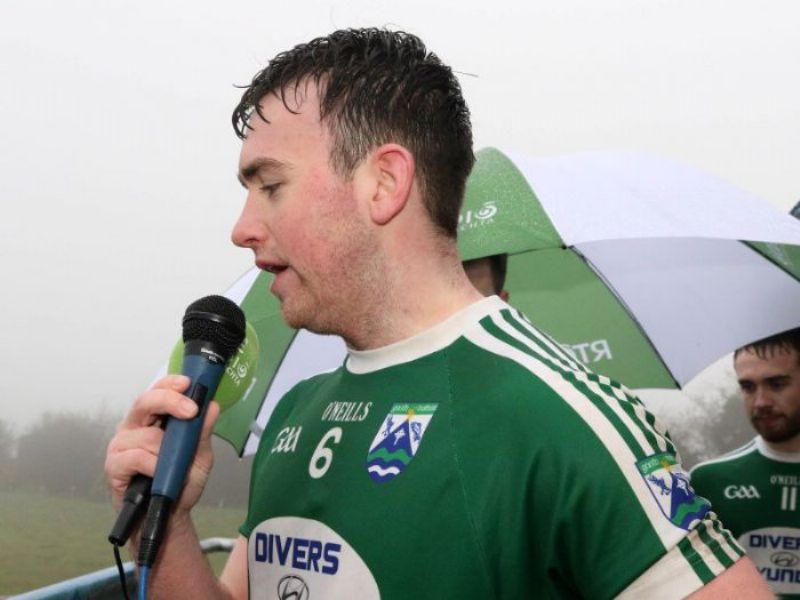 Paddy McLarnon Bank of Ireland U21 Club Football Tournament Final
Team captain Niall Friel wrote his name into Gaoth Dobhair history on Sunday afternoon. The first man to lead a side from Donegal to the Paddy McLarnon U21 Ulster club cup while becoming the first captain to lead Gaoth Dobhair to success at Ulster level. Friel though has a wise head on young shoulders. He's proved throughout the tournament just how good a leader he is of this team and he continued on Sunday to lead his side imperially. At centre half, he could be found marshalling his defence expertly while providing countless supporting runs from deep as his side counter attacked.
Gaoth Dobhair had 13 points to spare over Lavey on Sunday afternoon, thanks largely to a stunning man of the match performance from the returning Cian Mulligan. The Gaoth Dobhair man was unable to play any part of the early rounds of the Paddy McLarnon Cup due to his involvement with the Donegal McKenna Cup squad and was a doubt coming into the final with an injury. He quashed those doubts emphatically, scoring three goals helping to secure the title for Gaoth Dobhair. Friel told us that it's what Mulligan is capable off: "No better man than Mulligan himself. He was a bit of a doubt coming into the game, but he did the same in the county final.
"I was saying to myself that he was having a quiet game today and he popped up with two goals at the end. There's goals in him and that's what he's capable off." Friel added: "I'm praising Cian but the whole team were magnificent today. The full back line and the whole defensive unit were brilliant. It let us hit them on the counter attack at the end and put some daylight between us."
During his acceptance speech, Friel was almost lost for words when he spoke about Tom 'Beag' Mac Gíolla Easpuig. It is clear there is a wonderful bond between Tom 'Beag' and Friel as the Gaoth Dobhair captain proclaimed his manager to be 'the man' during his speech. He told us that it was Mac Gíolla Easpuig's influence on the tactical side that helped pave their success: "I suppose that's what Tom prides himself on. If we were going to compete in Ulster we had to be on our game and we kept things tight to give ourselves a chance to win the game. We got lucky with the breaks at the end.
"We all pride ourselves on our defensive work. We don't count the scores at the end of the game or who does it. We count the number of turnovers and we were excellent on that account today."
Friel continued by adding that although this is their last match together at underage, they have aspirations for greater success in the future: "Today will have put to an end any talk of last year's semi-final defeat. This was our last game together as a team and it's all about pushing on from here into the senior set-up. We got to the semi-final last year and we've had a few heartbreaks with not getting out of the groups but hopefully now this can be the beginning of something for the club. The senior league starts now in a couple of weeks so hopefully this will give us the spur on we need to go on and win a senior championship. That's the one medal that these lads are looking for now."